How to Install GoMeddo Floorplan
You can install GoMeddo Floorplan by copying the url next to the latest release from this page: Install the latest version. This will bring you to your Salesforce environment and, once authenticated, you are able to install the package in your environment.
---
Step 1 - Install the package
After you've authenticated yourself, you get the option to install the package in your environment. Because GoMeddo Floorplan is currently not listed on the Salesforce AppExchange you need to acknowledge that you are installing this package by actively checking the checkbox. Then, select "Install for Admins Only" and continue with the installation.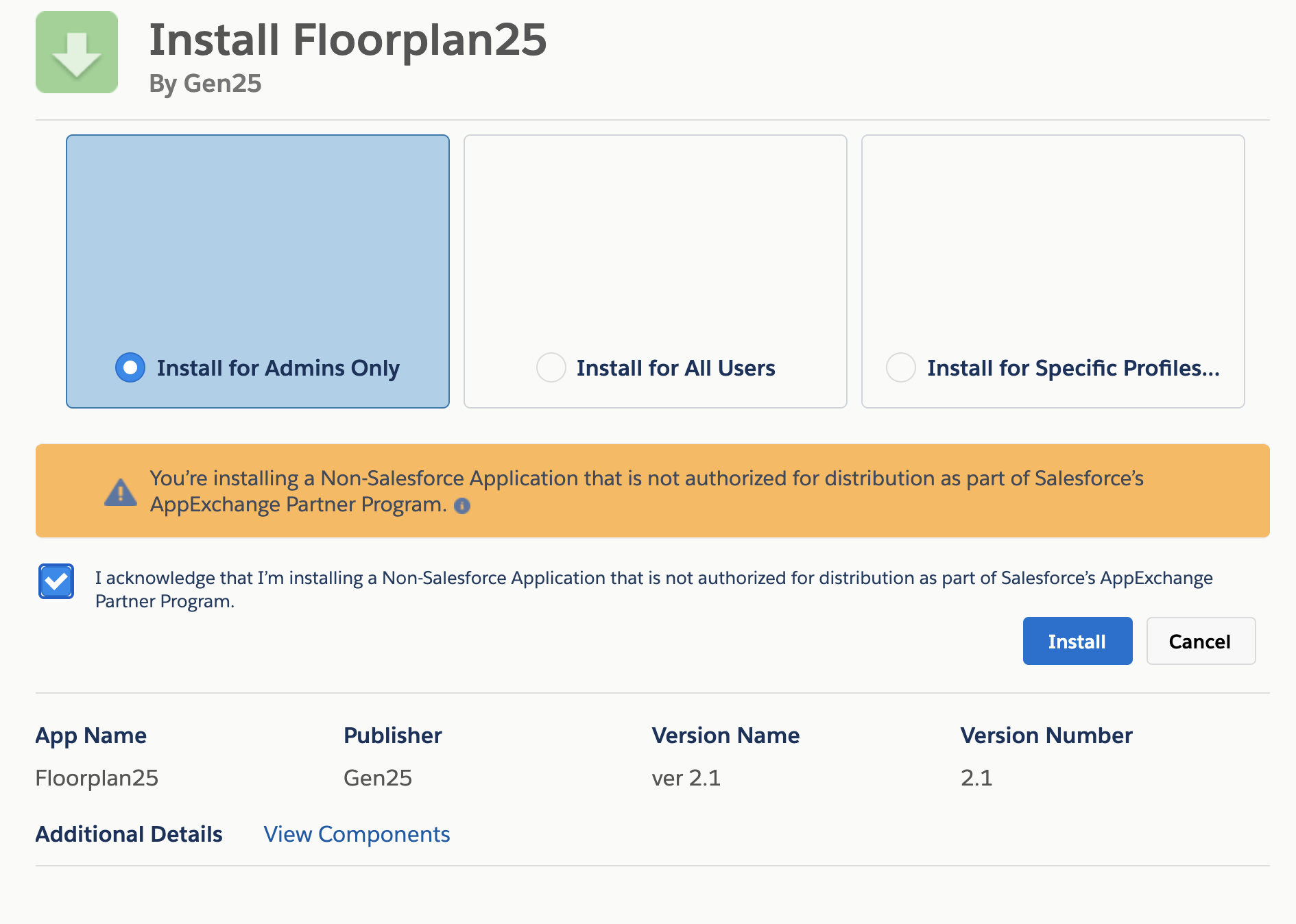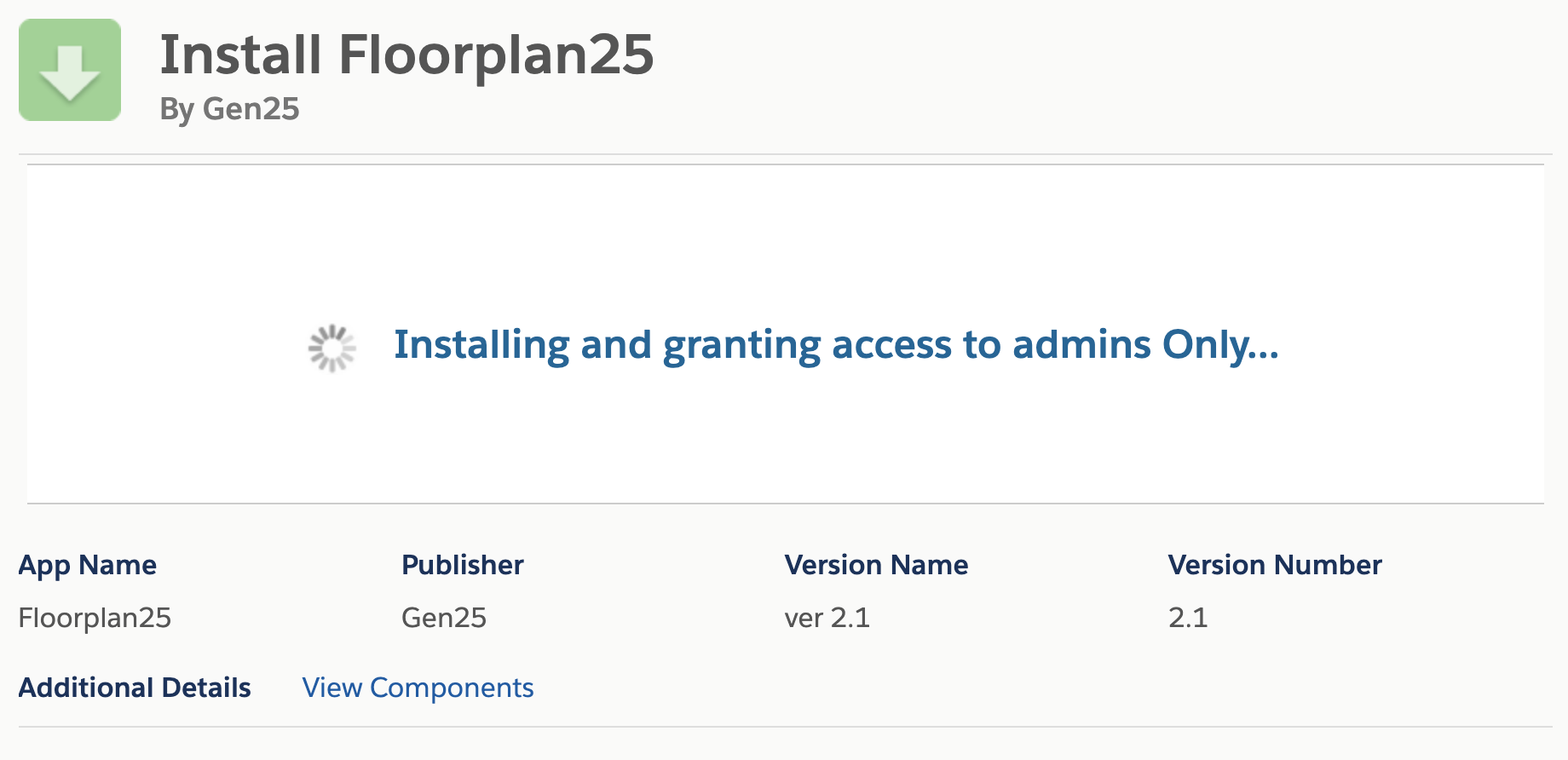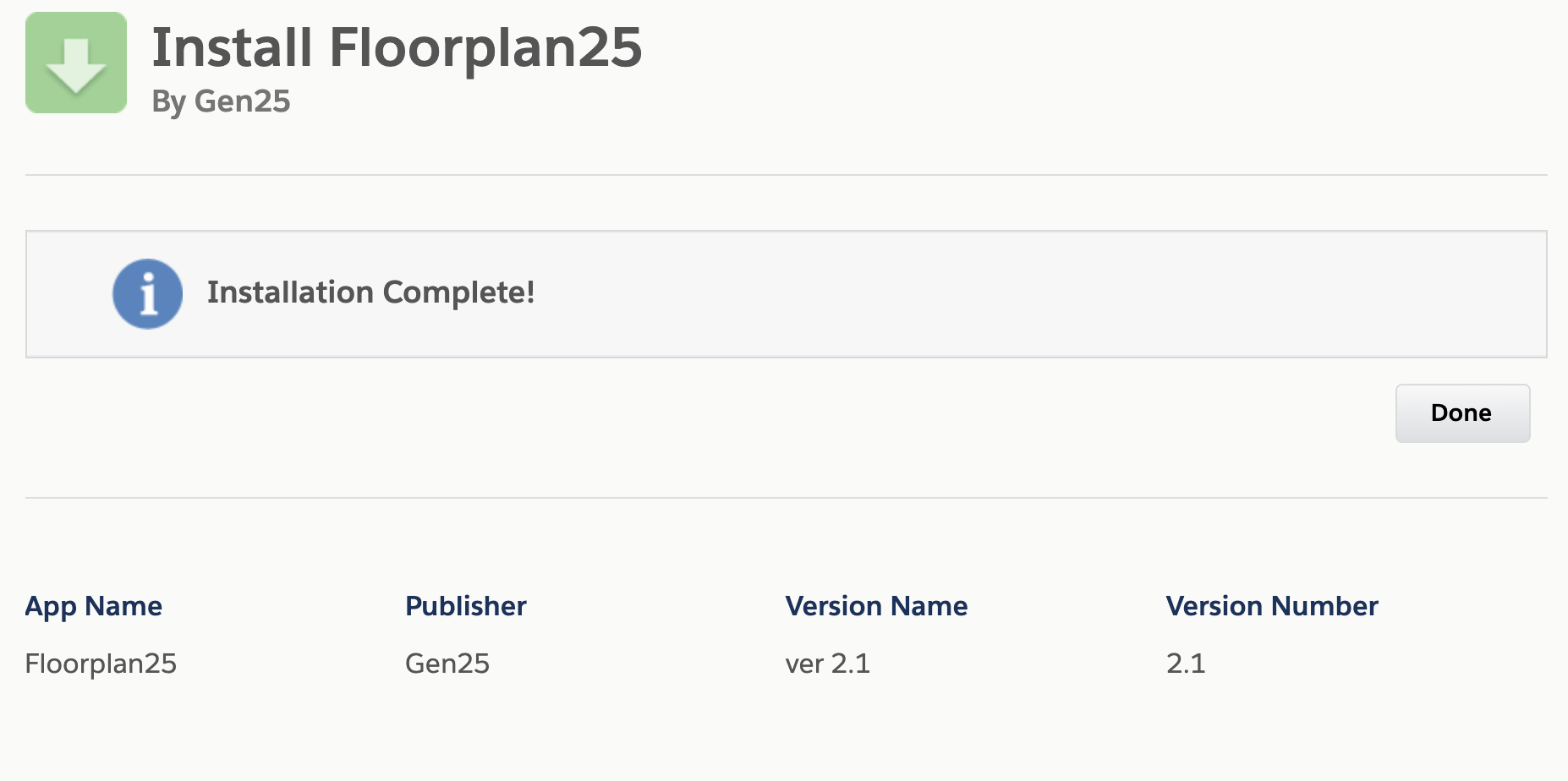 Step 2 - Assign GoMeddo Floorplan licenses to users
In production environments, you need to assign a GoMeddo Floorplan license to your users. You can do this in the Installed Packages section of your Salesforce setup. Click the Manage Licenses link next to the GoMeddo Floorplan package. And press Add user on the following page to assign it to users in your system.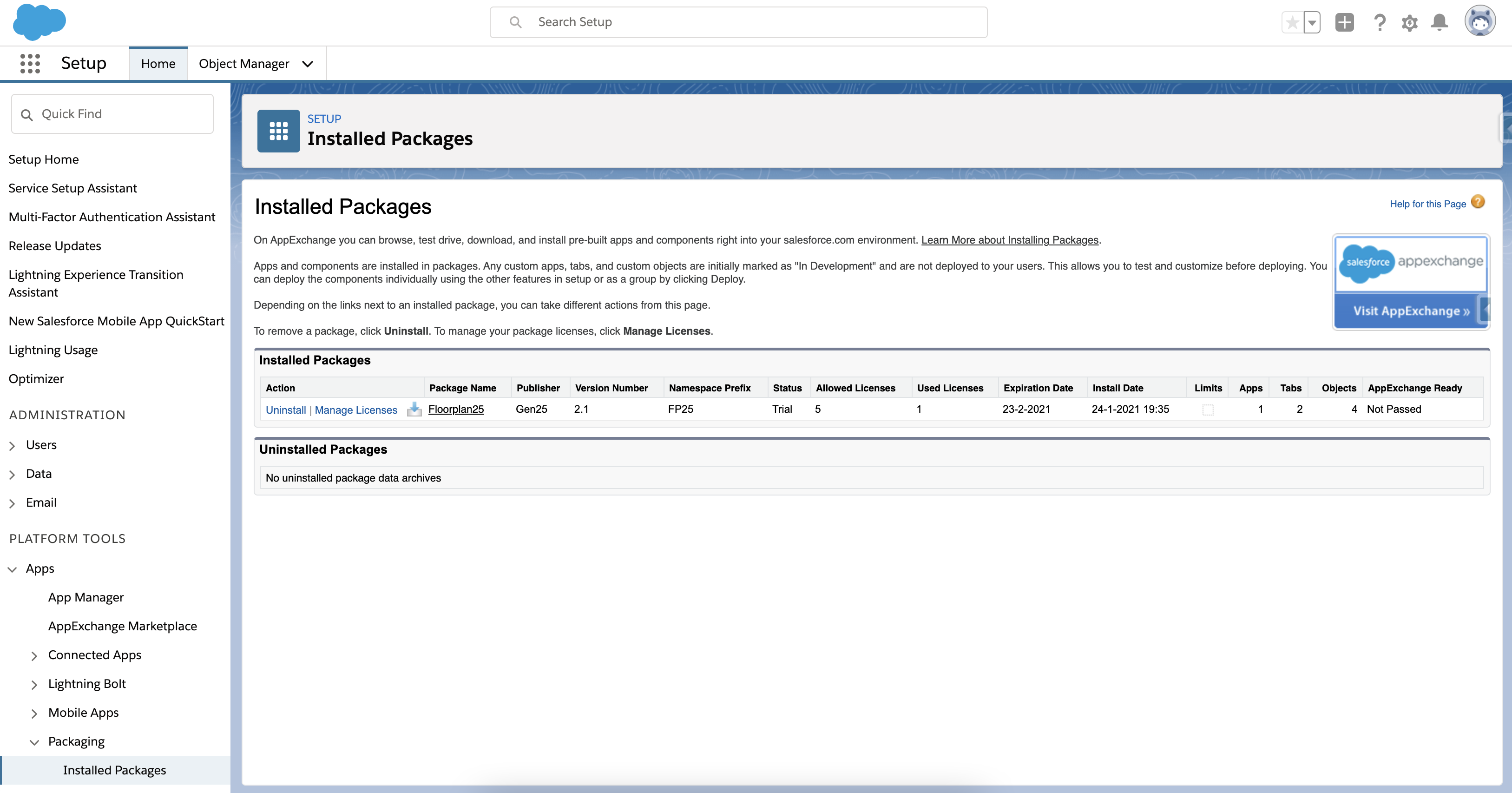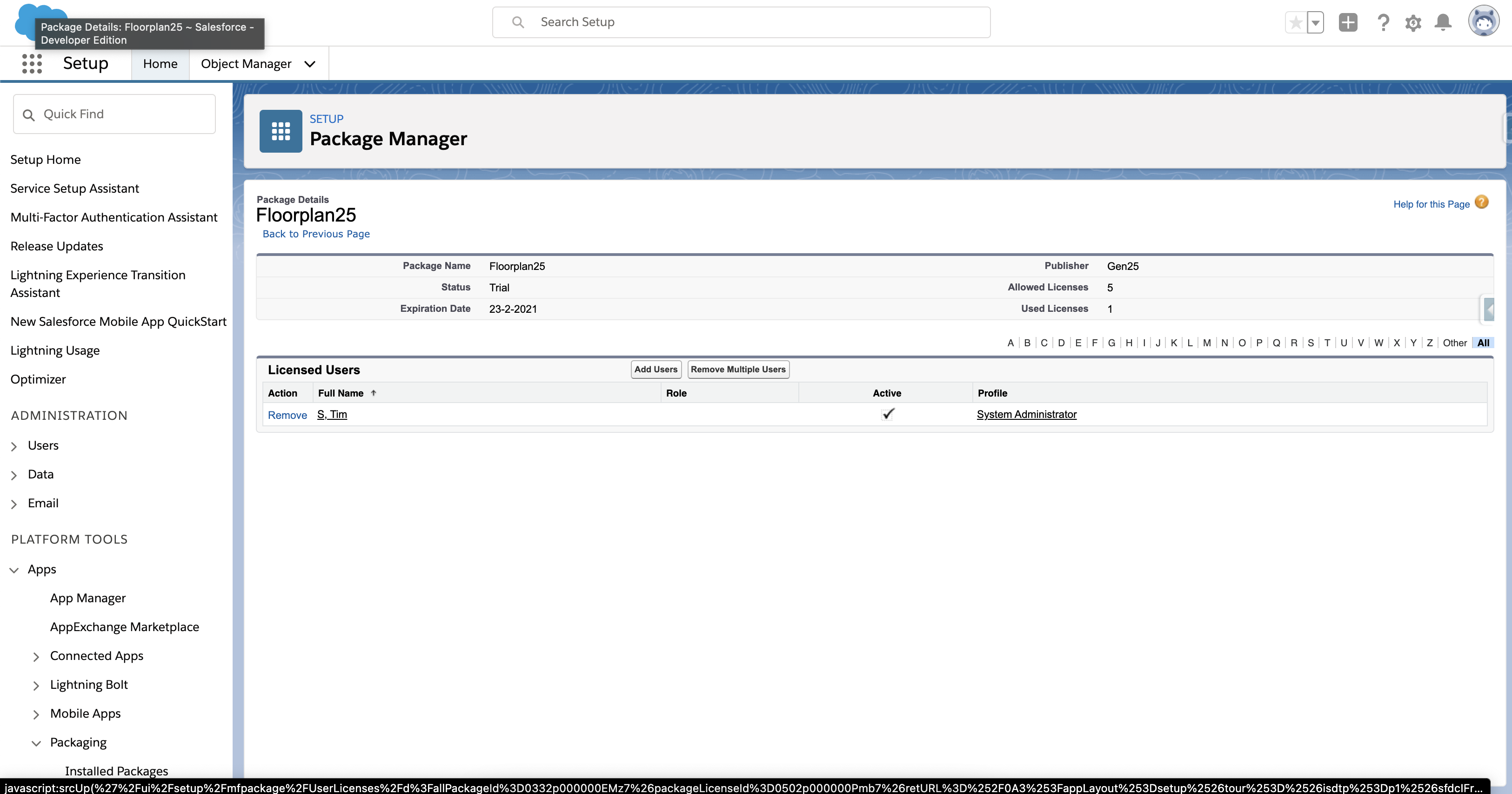 Step 3 - Assign the GoMeddo Floorplan Permission Set
GoMeddo Floorplan comes with two permission sets. You need to assign either a GoMeddo Floorplan user or GoMeddo Floorplan Admin permission set to your users.