GoMeddo Subscription Management Overview
Introduction
GoMeddo Subscription Management is a product that is built on top of Salesforce and works with platform and Service/Sales Cloud licenses. It can be used for recurring and one-time invoicing.
Objects that are default to any Salesforce environment are extended to provide functionality for contract management. Including (recurring) invoices, automatic contract extensions and contract termination and a lot more! See this link for the full Feature list.
GoMeddo Subscription Management takes care of VAT calculations on top of Orders, by leveraging the default Products and Price Books of Salesforce. Jobs are running that convert a Contract Product into an Order with Order Products. Orders will be grouped under an Invoice.
This flow represents a simplistic view of the model. Leads are converted into a Contact and Account. This Account might have a Contract and Contract Products (sometimes referred to as Contract Lineitems or Contract Lines). The Orders and Order Products contain sales information (what has been sold).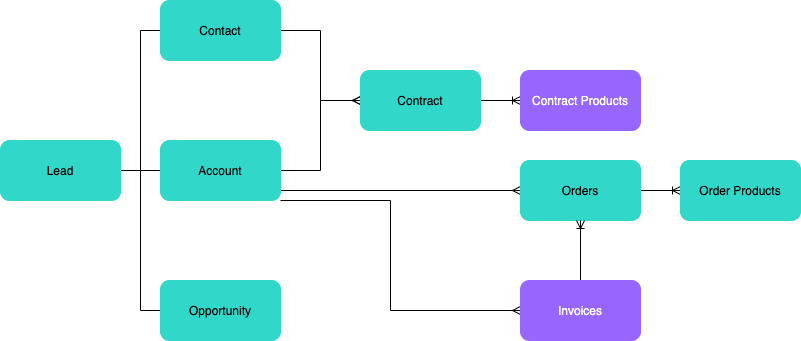 Next Steps
In order to get started with GoMeddo Subscription Management, we invite you to follow the sections below: